Uniform / Clothing Regulations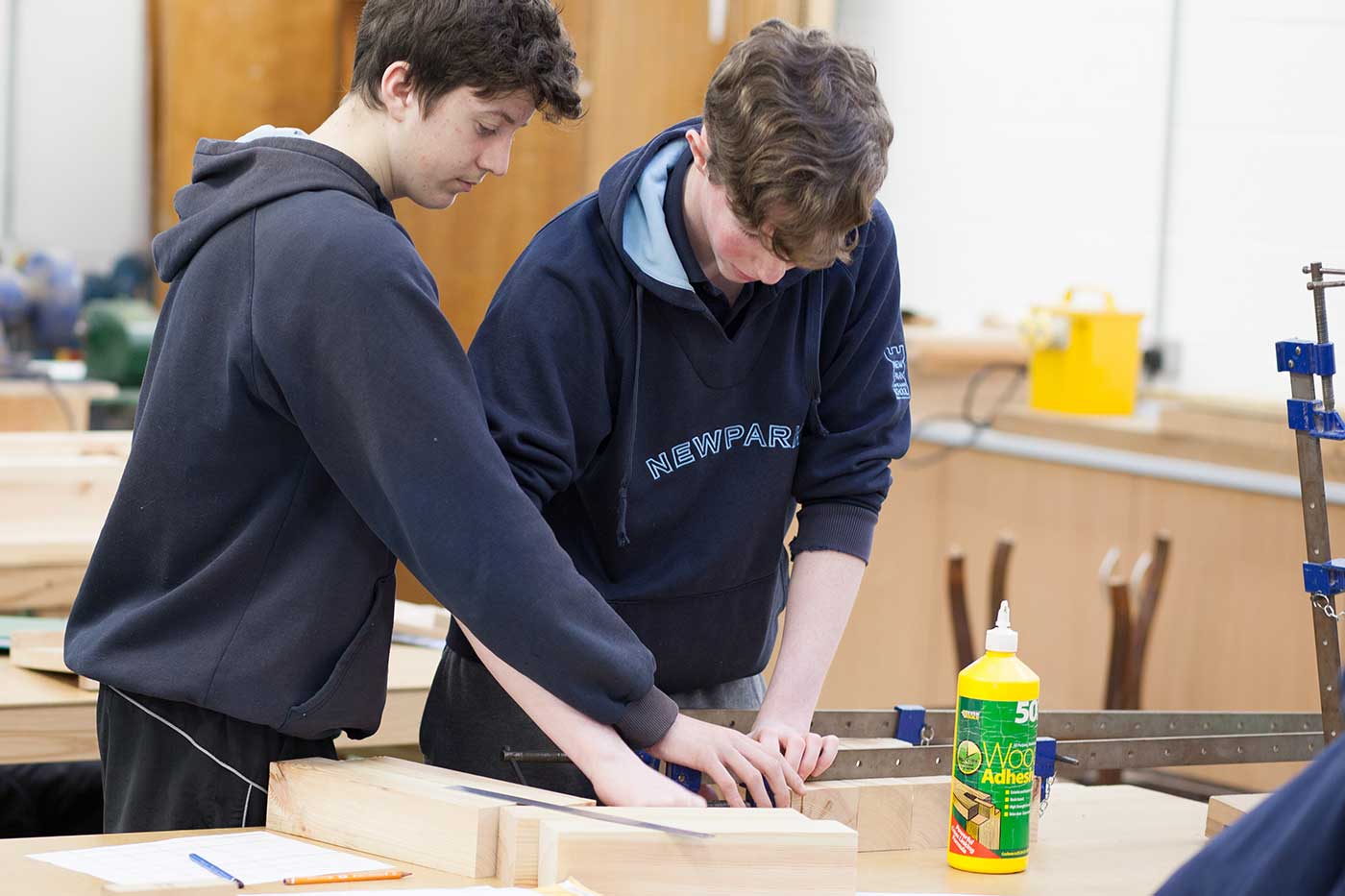 General Dress Regulations
""Students are required to present themselves as they would to any work environment.
All clothing needs to be clean, neat and safe with no tears and the hem of the garment above the ground.
Clothes may not be revealing nor have any offensive logos or images.
Hair needs to be clean and tied back for practical subjects; it should not interfere with learning and communication.
Students can wear a maximum of two earrings per ear.
One nose stud can be worn. (Nose rings cannot be worn). All other facial ornaments must be replaced by clear plastic retainers. Metal bars and rings must not be worn on the school campus. Due to Health and Safety requirements nose studs and plastic retainers must be removed for practical subjects. Facial piercings should not be covered.
Hats and hoods are to be removed in class.
Additional regulations for Junior Cycle

No garment other than the Newpark hoodie or Newpark fleece may be worn on top of the t-shirt.
Students must change for PE class into a Newpark navy tracksuit bottom or Newpark navy shorts and a Newpark white t-shirt.
Any clothing worn under the Newpark T-shirt must not be visible.

Procedure and Interventions

Students arriving to school without uniform will not be permitted to class unless:

A note from a parent/guardian to excuse the student without uniform on the day in question and using the slips provided in the homework journal.
If a note (as outlined above) is not provided the parent /guardian will be contacted and asked to make arrangements for the uniform to be brought to the school or for the student to return home to get it.

The following will also apply to infringements of this policy:

If a student changes out of uniform during the school day they must put on their uniform and the parent / guardian may collect the non-uniform items at the end of each half term.
If a student is wearing a metal facial ornament it must be removed and given to the teacher who will leave it in the Front office for collection by the parent / guardian at the end of each half term.
Students coming to school in ripped or torn clothing will be given replacement clothing to wear for the day.
Students wearing revealing clothing or clothing with offensive logos or images must remove the item and will be given suitable clothing to wear and the unsuitable item may be collected at the end of the school day.
Items not collected at the end of each half term will be given to lost property.

Refusal by a student to follow any reasonable and clear instruction in relation to the above policy and procedure may result in suspension.
Students who repeatedly choose not to follow the dress code policy may face suspension from school.