There are many student clubs and societies in Newpark. The meetings for the various societies usually take place during lunchtimes and new members are always welcome.
For the latest calendar of events see newparkschool.ie/extracurricular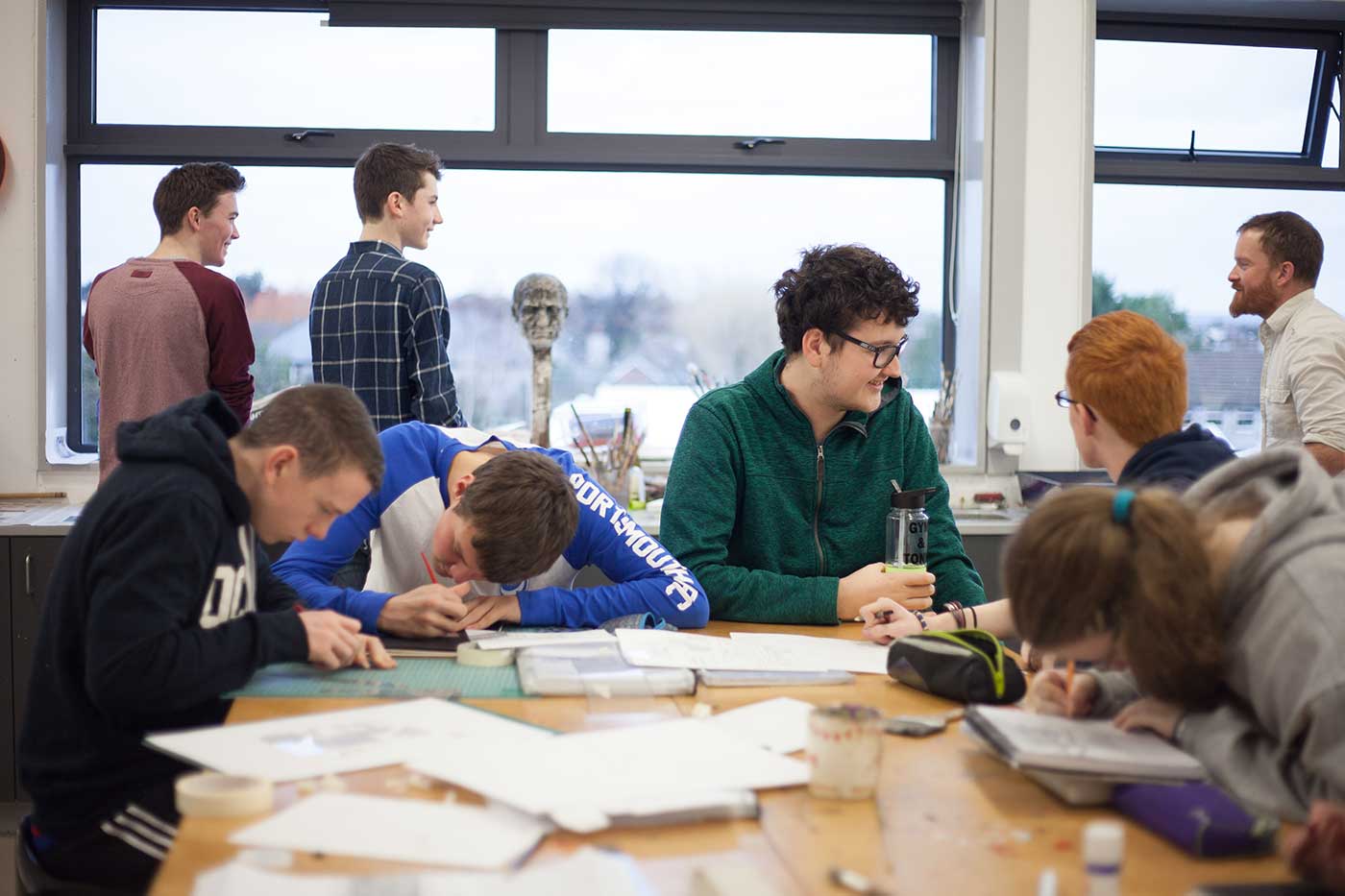 Chess
There is an active Chess Club in Newpark. An atmosphere of friendly rivalry is found at the chess club where the younger students have been known to get the better of their older challengers. Students can also compete in chess competitions organised against other schools. Newpark Chess is open to all students in the school. The club meets at lunch time in M6, every Friday.
Christian Union
Students of all denominations, or none, are welcome to participate. Guest speakers are invited to speak to the students from time to time and there is an annual camp once a year, usually in November.  Christian union meet every Friday lunchtime in T11.
Green Schools
Students from all years meet in RB12 every Thursday lunchtime. Anyone is welcome to join at anytime. Read more at newparkschool.ie/green-schools and facebook.com/NPGSC
Drama
There is Drama for everyone in Newpark.
Junior Drama
Extra Drama for 1st, 2nd and 3rd years is run by Senior Cycle students and is held after school on Fridays, September to December. This is a fun opportunity to meet new friends, play games and create Drama pieces.
From January to April, the Junior Plays begin. These are plays written and directed by 5th years for 1st and  2nd years to perform. All 1st and 2nd years are invited to audition.
Senior Drama
There are many exciting opportunities for 4th, 5th and 6th years to take part in Dramatic productions in the school year whether it's a Leaving Certificate text, One Act, Short Plays, The Junior Plays, Newpark Theatre Company (past pupils and staff) and a Multilingual Drama festival in Italy.
We are always looking for actors, writers, directors, set and costume designers, make-up artists so any students, staff and parents who wish to be involved please contact Cathy Devis via email on cathy.devis@newparkschool.ie
MUN
Model United Nations was established in Newpark by a group of students in 2016.  Since then, it has grown in numbers and scope.  The students learn the skills of diplomacy and debate as they represent different countries discussing issues of pressing concern to the world in a simulated United Nations setting.  MUN meetings happen every Monday lunch time in T13.  Since September 2019 it has been open to students in all years.
Visual
The Art Department facilitates 'Visual' from 1pm to 2pm every Wednesday after school. All students are welcome to come and take part in student-led visual artwork of any kind. We provide the materials and guidance (when sought) for the students to share, plan and work on personal or group projects. We have seen stop-motion animation, comics, character development, art games, and portfolio preparation take place, in a supportive and socially lively atmosphere.
Anime
-View member suggested animes
-Discuss viewed animes
-If anyone is interested we may participate in cosplay
-Draw Anime
Film Making
A collaboration of aspiring writers, directors, videographers and editors to create films. From the brainstorm to the final product. We get creative with the supplies we have to make something original and compelling.
 LGBT+
The LGBT+ group meet each Thursday at Lunchtime in M4.  The idea for this group came from the students, as there was a growing need for a space where people could come together in a safe environment to have their lunch, chat and socialise.  It is in no way exclusive; anyone can come; those who identify as LGBT+ or their friends, known as "allies" (those who are friends, advocates and/or activists for LGBT+ people – "BeLonG To" website).  It is led by a core group of Senior Cycle students who take it in turns to lead discussion and facilitated by a member of staff who is on hand to advise and liaise with staff and management and who has attended training with "BeLonG To".
Other Clubs
Other clubs and societies are formed regularly in Newpark. Keep an eye out through the usual channels!