Co-written by students and teachers, Newpark publishes a newsletter each December and May, at the end of term one and term three respectively.
Our newsletter provides an excellent snapshot of life in Newpark from all perspectives. Everyone in the school community is encouraged to contribute articles, photos, poems, snippets of news, sports reports and essays on all aspects of their experience of school life.
Recent newsletters are available by clicking on the relevant image below.
Past newsletters are available at issuu.com/past issues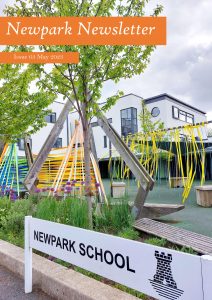 Newpark Newsletter, December 2018:
Newpark Newsletter, May 2018:
Newpark Newsletter, December 2017:
Newpark Newsletter, May 2017:
Newpark Newsletter, November 2016:
Newpark Newsletter, May 2016:
Newpark Newsletter, April 2016:
Newpark Newsletter, October 2015:
Newpark Newsletter, May 2015:
Newpark Newsletter, January 2015:
Newpark Newsletter, November 2014: