Child Protection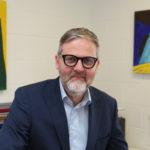 Queries or concern in relation to child protection should be directed to the Designated Liaison Person, Eoin Norton (School Principal). His office is on the ground floor in the central school area and his contact details are 01 2883724 and eoin.norton@newparkschool.ie.
In accordance with Children First Act 2015 and Child Protection Procedures for Primary and Post-Primary Schools (revised 2023) the school conducts an annual review of its Child Safeguarding Statement and the associated Risk Assessment. This document is available below.
Observations or suggestions for improvement from students or parents/guardians in relation to the school's safeguarding arrangements are welcome and should be communicated to the Principal for consideration by the Board of Management.