Newpark school has a wide range of activities and facilities on campus used by both the school and other affiliates of the school.
Avoca Hockey Club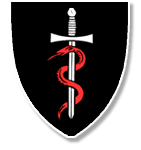 Avoca Hockey Club is a fun and competitive club affiliated with Leinster Hockey and the Irish Hockey Association. Their aim is to provide an inclusive, competitive, safe and social environment in which players of all levels of hockey can develop their skills whilst enjoying the great game of hockey! The club have had a strong link to Newpark school since the days of Avoca school and continue to work with the school in nurturing and developing hockey players in Newpark. The club installed a state of the art Astro Turf pitch in 2005 on the grounds of the school, replacing the two previous grit pitches. All Newpark hockey players are encouraged to play club hockey and are welcome in Avoca Hockey Club – www.avocahockeyclub.com.
Newpark Sports Centre


Q Mark winner of best Leisure Centre in Ireland 2018 and Ireland Active 'Outstanding' Leisure Centre 2019 and 2020. Newpark Sports Centre is a multi-purpose Leisure centre located on the grounds of Newpark. Boasting a 25 metre indoor swimming pool, indoor multi use sports hall, all weather pitches as well as a conference hall/theatre which are all available to rent.
The centre also has gym membership available at competitive rates, fitness classes as well as many multi sports activity camps which run at various times through the year – www.newparksportscentre.ie.
Newpark Academy of Music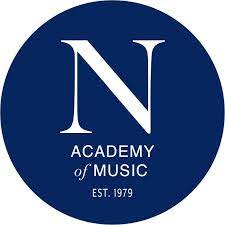 Newpark Academy of Music is also located on the grounds of the school and provides quality music education for children and adults. Founded in 1979 to provide much needed music school facilities in south Dublin, it now caters for over 1000 students and is one of the largest private music schools in Dublin.
It is also recognised as the primary centre for jazz and jazz related music education in the country. Newpark students can avail of private lessons with the Music Centre which can be arranged through the schools music department – www.newparkmusic.ie.
Newpark Adult Education Centre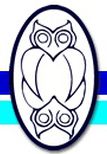 Newpark Adult Education Centre was founded in the academic year 1974/75, two years after Newpark Comprehensive School was established and has been operating evening courses for adults on the grounds of the school ever since. Nightschool classes are now being held in the new building since Autumn 2015. All facilities and equipment are state-of-the-art with the highest standards of comfort and safety.
A wide variety of courses are offered including, Furniture Restoration, Pottery, Languages, Cookery, Motorcycle Maintenance, Computers and Yoga. (Courses vary depending on availability and demand.)
For more information on courses and how to enrol please visit – www.newparknightschool.ie