Worldwise Global Schools Passport Awards Ceremony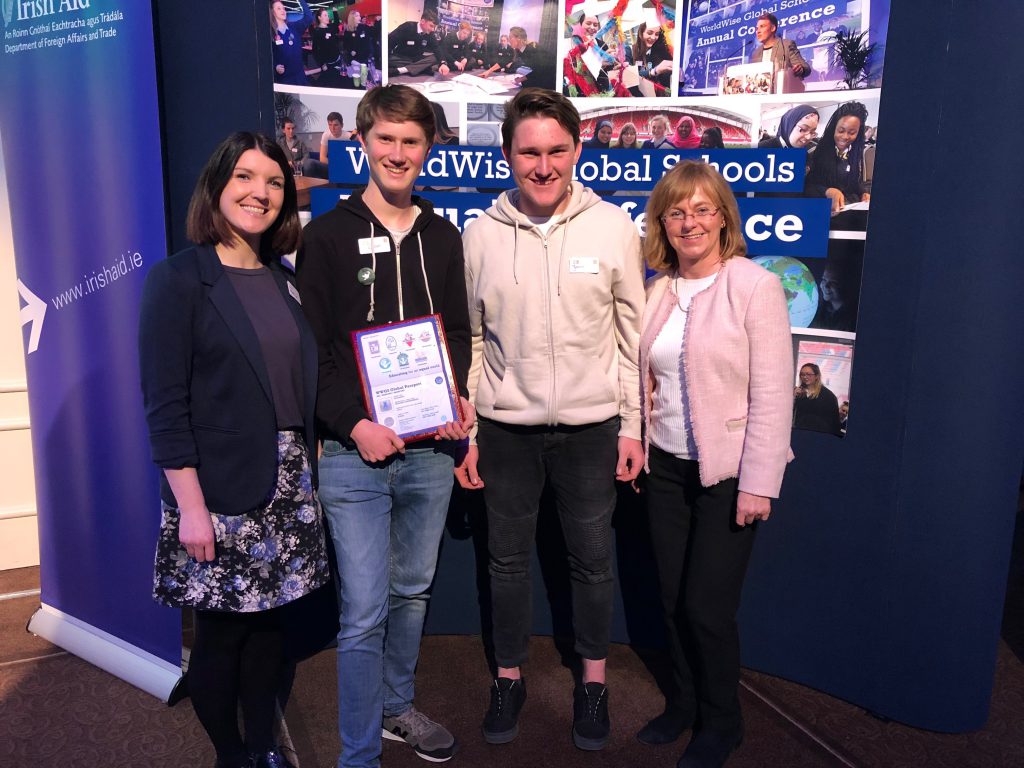 Newpark received the World Wise Global School's Diplomatic Passport award for its established contribution to Development Education at the WWGS's Annual Conference in the Galmont Hotel in Galway on Tuesday 24th April. Schools can be awarded for 3 different levels of passportdepending on whether their engagement with Development Education is emerging or established.
World Wise Global Schools  is Ireland's National Development Education programme for post-primary schools. It is funded by Irish Aid and implemented by organisations such as Concern and Gorta-Self Help Africa. This programme is centred around the UN's Sustainable Development Goals and  was set up  four years ago to validate and recognise schools who are engaging with DE. It involves learning about the world around you and engaging with issues such as global justice, fair trade, migration, gender equality, hunger, development.  and access to education.  It also looks at how students can take action at an individual level and a collective level in order to challenge issues such as injustice and poverty.
The annual conference was attended by Ms O'Donnell, Cian Mac Aonghusa-Parry and Tyron Kitzinger. The day involved a series of workshops for teachers and students, guest speakers, performances and the award ceremony itself. Cian and Tyron had the opportunity to take part in a discussion panel on stage in front of 350 people and also hosted a display at the conference on Newpark's single-use plastic free policy.  The students spoke incredibly well and the audience were really impressed with their initiative.