NEW ERA BEGINS FOR ONE OF IRELAND'S INNOVATIVE COMPREHENSIVE SCHOOLS
The official opening of Newpark Comprehensive School's new campus took place today (Monday February 29th) at Blackrock, Co. Dublin.
The opening of the new state-of-the-art school buildings, along with the restored adjoining buildings, is the culmination of a lengthy campaign to replace the 40-year-old school construction, which was no longer fit for purpose.
The official opening was carried out by the School's patron, Archbishop of Dublin & Bishop of Glendalough, Most Reverend Dr Michael Jackson, with representatives of the school community, staff, Board of Management, and local representatives.
Newpark school has a long history going back to 1894, when its pluralist ethos, embracing inclusion in terms of social, cultural and religious and ethnic diversity, began.
"The official opening of our new school buildings represents a new era for Newpark", said Robert Grier, chairman of the Board of Management. " We look forward to the future of our comprehensive school with a new energy and optimism."
"We wish to thank everyone who has helped make Newpark the vibrant and inclusive community it is, " Mr Grier said.
"The new construction designed by local architect Martin McKenna bring a spacious and comfortable work and learning environment, as well as a fine community space for evening classes. It also retains its link with our origins thanks to the refurbishment of our original school building."
Newpark has a Christian tradition, reflecting its origins within the Protestant tradition, and is under the patronage of the Church of Ireland Archbishop of Dublin.
HISTORY
Newpark is a state school established in 1972 under the patronage of the Church of Ireland Archbishop of Dublin. The school traces its origins to the Avoca and Kingstown School which formed in 1968 after an amalgamation of two long established schools: Avoca School founded in 1891 in Blackrock and Kingstown Grammar School founded in 1894 in Dún Laoghaire.
Newpark became a comprehensive school in 1972, with new buildings to accommodate 800 pupils, on the grounds of the original Avoca and Kingstown School which was formed 1968.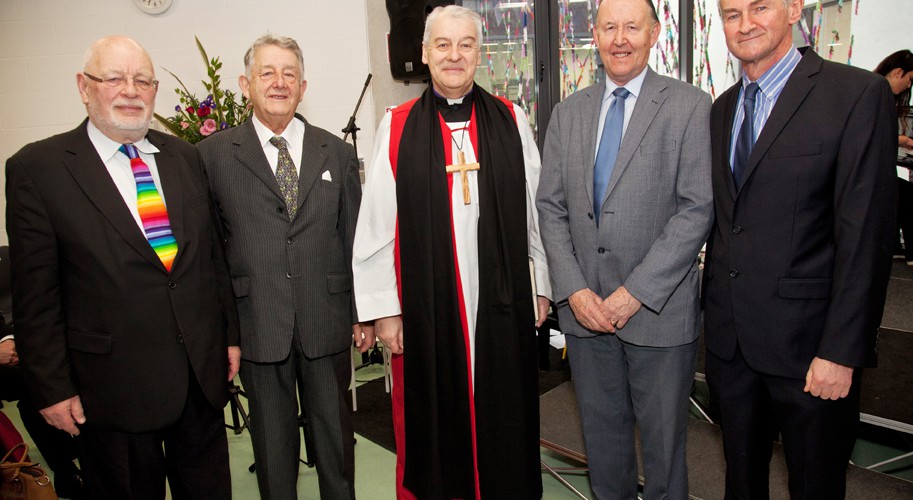 PRESS PHOTOS AVAILABLE – PHOTOGRAPHER PAUL SHERWOOD
PRESS QUERIES: Aileen O'Meara 087 2239830 / Derek Lowry, School Principal 01 2883724
ABOUT THE SCHOOL: www.newparkschool.ie